FOR THE CATERING NEEDS FOR HOME & VISITING TEAMS: Nutritious365 has been doing sports catering for many years. When your team is planning to visit Philadelphia for competition, we offer many options for optimal nutrition for your athletes. Or if you are a local school or team looking for new dinner, pre- or post-game options, we are able to do so. Our Executive Chef and Registered Dietitian worked closely together to select options that are geared toward nutrient timing, optimal energy, recovery, and reducing inflammation. Meals are delivered to the site of competition or practice. Meals are buffet style or pre-packaged so athletes can eat on the go or while they are traveling home/to their next destination. By working with the Nutritious365 dietitian or chefs, we make accommodations that are as customized as needed OR we will provide you with approved healthy options for athletes.
Common Team Meal Services by Nutritious365:
Pre-Game Meals

Post-Game Meals

Pre-Game Spreads (small snacks, wraps, bars, hydration, etc.)

In-Game Fueling Options

Post-Game Flight Meals

Visiting Team practice day meals the day before game if arriving to Philadelphia early

Local College/University Team meals (breakfast, lunch, dinners)
Additional Information:
Food allergies can be accommodated

Organic, free-range, grass-fed or any other food preferences can be done with prior notice to Nutritious365 staff

Nutritious365 works with various budgets -- please discuss budgetary options with our staff to provide athletes with great quality & healthy food
Pre-fixed menus for pre- and post-game have been created by Cuisine365 dietitian and executive chef
Build-A-Meal menus for pre- and post-game have been created to allow athletes to select a protein, carbohydrate, vegetable, and sauce/seasoning to create a more personalized yet composed nutritious dish
Current & Past Clients
NY Islanders
Pittsburgh Penguins
Philadelphia Flyers
Villanova Men's Basketball
Villanova Women's Basketball
St. Joseph's University Athletics
Temple University Athletics
LaSalle University Athletics
University of North Carolina Athletics
Elon College Athletics
Charlotte Hornets
NY Knicks
Washington Wizards
Oklahoma City Thunder
Brooklyn Nets
Fordham University Athletics
Harvard University Athletics
University of Central Florida Athletics
University of Cincinnati Athletics
University of Dayton Athletics
University of Rhode Island Athletics
University of Massachusetts Athletics
University of Richmond Athletics
VCU Athletics
Yale University AthleticsText
Plan a Nutritional Assesment with Our Dietitian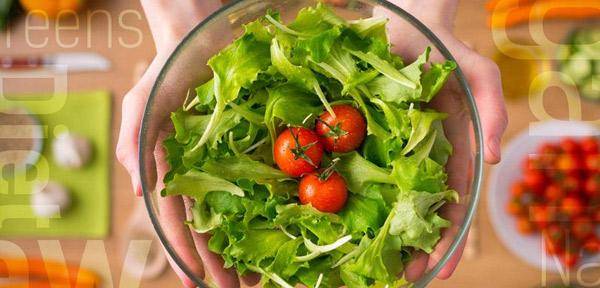 Sports Nutrition Counseling:
Initial Nutrition Assessment

$150.00
60 Minutes: Evaluation of current dietary intake, individualized nutrient goal setting (macros or portions) for improved body composition and enhanced performance.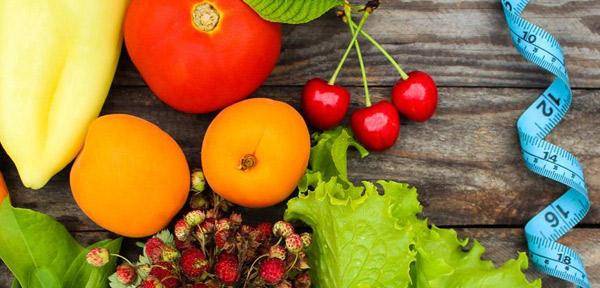 Sports Nutrition Counseling:
Nutrition Assessment Package

$275.00
Includes 1 hour long Initial Nutrition Assessment and 2 30 minute Remote Follow-ups at weeks 2 and 6. Follow-ups allow accountability and continued support.
Ask About Our Fueling Stations
FOR THE CATERING NEEDS FOR HOME & VISITING TEAMS
What is a Fueling Station?
Our Fueling Stations are an integrated part of the sports nutrition services offered to student-athletes, professional, and athletes in a training facility, that provides access to beverages and snacks when resources are limited. Due to the high-energy demands of being an athlete, it is important to consistently provide good nourishment for improved performance and overall good health. Snacks and beverages are located within the locker room of the team or facility in which they have access to items.
How are Fueling Stations Implemented?
Fueling Stations can be implemented easily. By working with a Nutritious365 dietitian to select the right items for your team, university, or organization, they will help determine what will work best for your team's budget, palate, energy needs, and nourishment. They can be stocked by Nutritious365 bi-weekly, monthly, or however the organization seems most fitting for their athletes. The ordering process and putting items in the Fueling Station area are taken care of by Nutritious365 so the stress is taken off of the team/university staff. Fueling stations should be in a rotation, offering new foods and beverage from time to time but also keeping the favorites.
What types of items are selected for a Fueling Station?
We will work with your team's budget to determine the amount of food and beverage or types of food and beverage offered to athletes.

The following are common items found in Fueling Stations:
Carbohydrates: granola bars, energy bars (NSF), pretzels, crackers, nutrition/breakfast bars, fresh fruit (bananas, apples, oranges), dried fruit, applesauce, Cheribundi tart cherry juice
Protein: lean jerky, hard boiled eggs, Greek yogurt, Go-gurt, peanut butter packets, nuts, sunflower seeds, string cheese, skim milk, chocolate milk, Muscle Milk Collegiate, EAS Whey, BioPro Whey
Combo snacks: Peanut butter crackers, trail mix, sandwiches (pre-made or made by staff), carrots & hummus/ranch dressing
What are the advantages to having a Fueling Station?
A Fueling Station provides additional healthy snacks and nourishment to athletes when resources can be limited and helps fuel and recover properly pre, during, and post-workout/performance. It is well understood that protein and carbohydrate are incredibly important within 30 minutes post-workout for muscle repair and refueling stored glycogen. We help create better fueled athletes. In addition, consuming carbohydrate prior to workout is effective in energy for performance. Because nutrient timing is key for athletes, a fueling station can help manage and create the opportunity for better fueling tactics and hydration. In addition, when athletes' own personal funds are limited to purchasing snacks and beverages, this is helping them when they cannot. The reward is a well-fueled, energized, and ready to work athlete. Also, fueling student-athletes with the nourishment they need will help them do better in not only sports but also in their academic career as well.
Fueling Stations create the notion to get athletes to eat! That is so important to sports performance!
To learn how your staff can benefit a Fueling Station with Cuisine365 please contact us.